Paint'Touch
Paint'Touch is a drawing and puzzle game for kids, using Windows® 10, 8 or 7, Samsung SUR40 with Microsoft Pixelsense™ or Microsoft® Surface™ 1.0.
Paint'Touch is a 3-in-1 game including coloring pages, connect-the-dot puzzles, and mazes. There is also a blank canvas to let children use their own creativity without any of the normal mess!
Up to 4 children can draw, color and erase their drawings as many times as they wish. They can also navigate labyrinths and do other puzzles, with the option to send completed projects to friends and family via email and social media.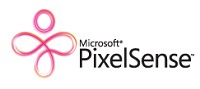 - Up to 4 children.
- Interactive drawing and coloring: up to four children can color, erase and restart their drawings as often as they wish. Drawing tools available are pen, paint bucket, color palette, and eraser. There are over 50 templates included!
- Educational games include 3 difficulty levels for Connect-the-dots as well as various mazes.
- Drawings and puzzles can be sent by email or posted to Facebook within the application.



- No mess or fuss!
- Energized greeting spaces.
- A modern image of the company.
- Optimized waiting times.
- A great way to educate and entertain children at the same time.
- A unique differentiating service.

Paint'Touch can be used in amusement parks, shops, waiting rooms, lounges, buildings dedicated to children, etc.
Paint'Touch is ready-to-use and compatible with Windows® 10, 8 and 7, Samsung SUR40 with Microsoft® Pixelsense™, and Microsoft® Surface™ 1.0.
1 single license per hardware support.
The AFTER-MOUSE.COM logo is displayed in the application and shall not be removed.
A touch screen (tablet PC, screen, wall, laptop, etc.) responding to a minimum of 2 touches and running Windows 10, 8 or 7 is required for the use of this application, or with Samsung SUR40 with Microsoft Pixelsense or Microsoft Surface 1.0.
For use with Samsung SUR40 with Microsoft Pixelsense, Paint'Touch requires installation of the Microsoft Surface SDK 2.0. If not installed by default, please consult http://www.microsoft.com/en-us/download/details.aspx?id=26716