Shell'Touch App Launcher
Shell'Touch is an app launcher to display your featured selection of apps in one unique interface, easy to use and showcasing your brand.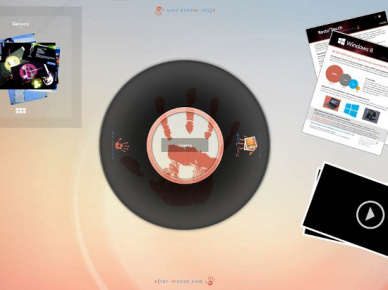 Your touch-enabled applications are meant to be an easily accessible, intuitive experience. Rather than asking your users to close out of each app and search your desktop or folders for other apps to launch, we have created a streamlined solution we call the Shell. Shell'Touch is an app launcher with a background of your choice and a carousel with your selection of featured apps. It's a simple and elegant solution to access exactly what you want, and nothing you don't.
Highlight whatever selection of applications to make visible in the carousel, and easily update as often as needed. Shell'Touch not only controls all access to your content, but has navigational buttons to make your app experience even easier. Add photos or brochures about your business to the Shell home screen for an incredible branding or advertising opportunity.*
*The price of Shell'Touch App Launcher with the content option is $3,000.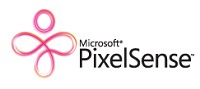 - Custom app launcher with your branded background.
- All the apps you want accessible to customers or clients are now available in one place, without needing to exit the Shell to launch other featured apps or go back to the home screen.
- Controls what applications can be accessed.
- Easily update featured applications in the carousel as needed.
- Navigation buttons to move back and forth between the launch screen and every featured app.

- Organized, simplified interface for your customers and clients.
- Excellent branding tool, especially if additional brochure and photo option is added.
- Improved security as to which applications your users can access.
- A visually stunning part of your presentation.
- A modern, innovative image of the company.

Shell'Touch is the perfect solution for any company with a selection of apps they would like to showcase in an easy-to-use beautiful launcher.
Shell'Touch is ready-to-use and compatible with hardware running Windows® 10, 8 and 7 (touch screen units, screens, laptops, PC tablets, walls, etc.).
1 single license per hardware support.
The AFTER-MOUSE.COM logo is displayed in the application and shall not be removed.
*Limited by your internet connection and current networks
A touch screen (tablet PC, screen, laptop, etc.) responding to a minimum of 2 touches and running Windows® 10, 8 or 7 is required for the use of this application.

?
?